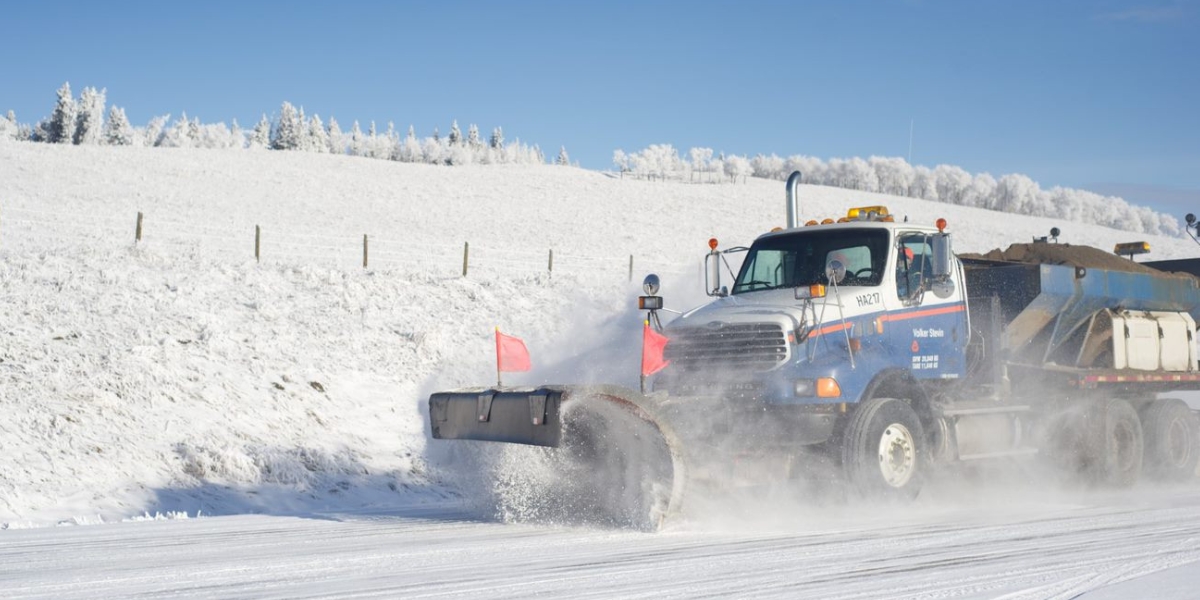 Volker Stevin Highways is pleased to announce it was awarded four Southern Alberta Highway Maintenance contracts valued at $430 million over the next 10 years.
The Contract Maintenance Areas (CMAs) awarded are 522, 523, 524, and 525, which serve Brooks, Cardston, Claresholm, Fort Macleod, Lethbridge, Medicine Hat, Pincher Creek, Taber, the Crowsnest Pass, Warner and surrounding areas. These maintenance contracts span 11,000 lane kilometres of highway that extend across Southern Alberta to the Montana border and from the British Columbia border to the Saskatchewan border.
Volker Stevin Highways will be responsible for all aspects of highway maintenance in each of the four CMAs, including snow and ice control, road inspections, surface maintenance, roadway sign installation and maintenance, vegetation control, traffic accommodation, and emergency services related to traffic incidents.
"Our teams have served and maintained these highways since 1996 when the Alberta Government privatized highway maintenance," said Scott Emerson, Vice President of Volker Stevin Highways. "Our employees share a relentless enthusiasm to provide a high level of service to Albertans and the travelling public."
"I am proud of the teams who have dedicated themselves to this project," said Fred Desjarlais, CEO and  President of Volker Stevin Canada. "Maintaining long-term contracts with our valued clients is integral to our operations, and I know that every team member is committed to serving their community and keeping travellers safe."
The Southern Alberta Highway Maintenance contracts are scheduled to begin on August 1, 2024, and will run until July 31, 2034.