A rewarding culture focused on safety, and environmental-consciousness
At Volker Stevin Canada, we have the privilege of working in some of the most beautiful and spectacular parts of the world. That is why we embrace our commitment to being an environmental leader in all aspects of our business. We do this through our professionally-trained Environmental team who work alongside our employees for developing, and implementing industry leading environment management programs that drive our culture of environmental excellence.
At Volker Stevin Canada we believe in safety excellence, in fact it is our way of life. Everything we do, we do to keep the public safe, to keep our families safe, to keep our friends safe, and to keep our employees safe every single day. Because of this we have a culture of proactive workplace health, and safety focused on our goal of zero incident performance. With safety leadership existing in all corners, and levels of our organization, we proudly lead our industry in innovative and effective processes that encourage a safe, and rewarding culture.
A core value for Volker Stevin Canada is the safety, and health of our workers. This is why we have committed to a safety program of continuous improvement for ensuring that we develop, and maintain effective and proactive policies, programs, and procedures for approaching zero incident rates.
Our leaders are committed and involved

Our employees have a voice

We are all accountable for safety

Our protocols support safety excellence

We are focused on performance excellence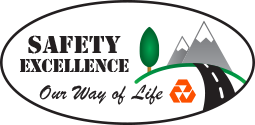 Safety is at the core of everything we do... it is our way of life!