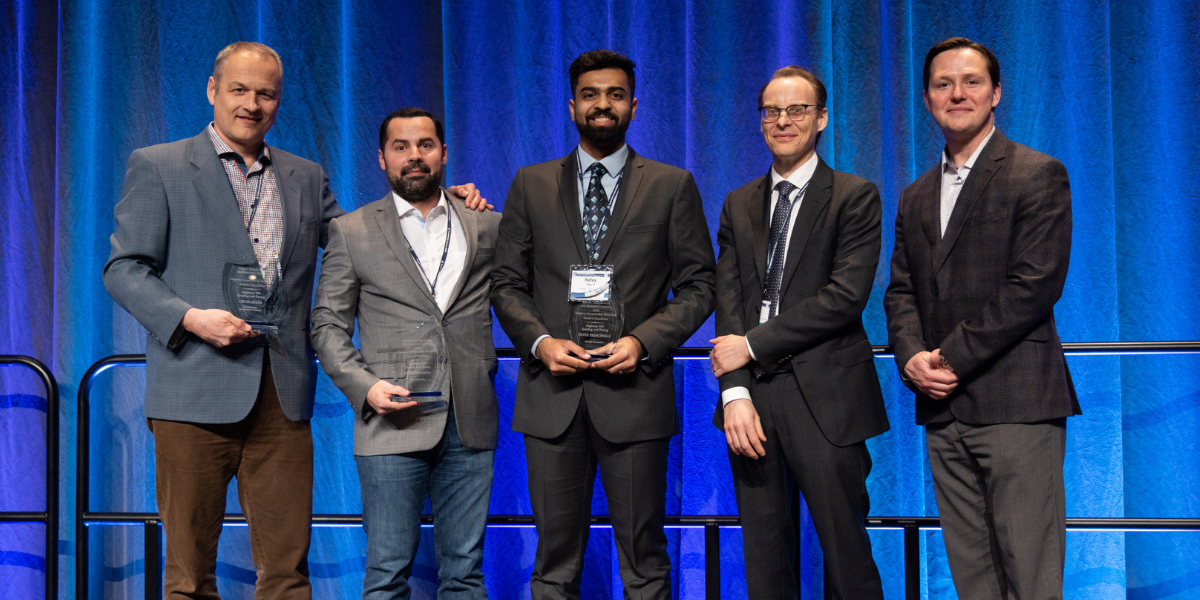 We are excited to announce that our Highway 845 – Junction of Highway 52 to N Railway Ave project team won an Alberta Transportation and Economic Corridors 2022 Highway Construction Partnering Award of Excellence.
Each year, the Alberta Transportation and Economic Corridors Construction Partnering Awards recognize projects that best demonstrate the principles of partnering, all while sharing lessons learned, celebrating successes, and applauding all parties' participation and partnering for the project.
"This was an all-around great project. I am so proud of the team, and we all created relationships that will extend beyond the project," said Construction Manager Peter Principalli. "Each partner came together to focus on the project and create a strong sense of team amongst all members – the donuts at the weekly site meetings helped too."
For this project, McNally Contractors partnered with Alberta Transportation and Economic Corridors and Eagle Engineering Corp. During pre-construction partnering sessions, each partner established their criteria for a successful project and how the team could work together to achieve this. This project-focused approach extended beyond the initial meetings into weekly meetings with all partners, where project partners could share updates on work completed and identify upcoming challenges.
The Highway 845 – Junction of Highway 52 to N Railway Ave project transformed a 1.3km gravel road into a fully functional gateway to Raymond, AB. The project team was also responsible for connecting to the municipal services, providing a multi-use pathway, curb and gutter, grassed boulevards, much-needed drainage improvements, and street lighting to provide an enhanced and safer driving experience for residents and the travelling public.
Congratulations to the project team!